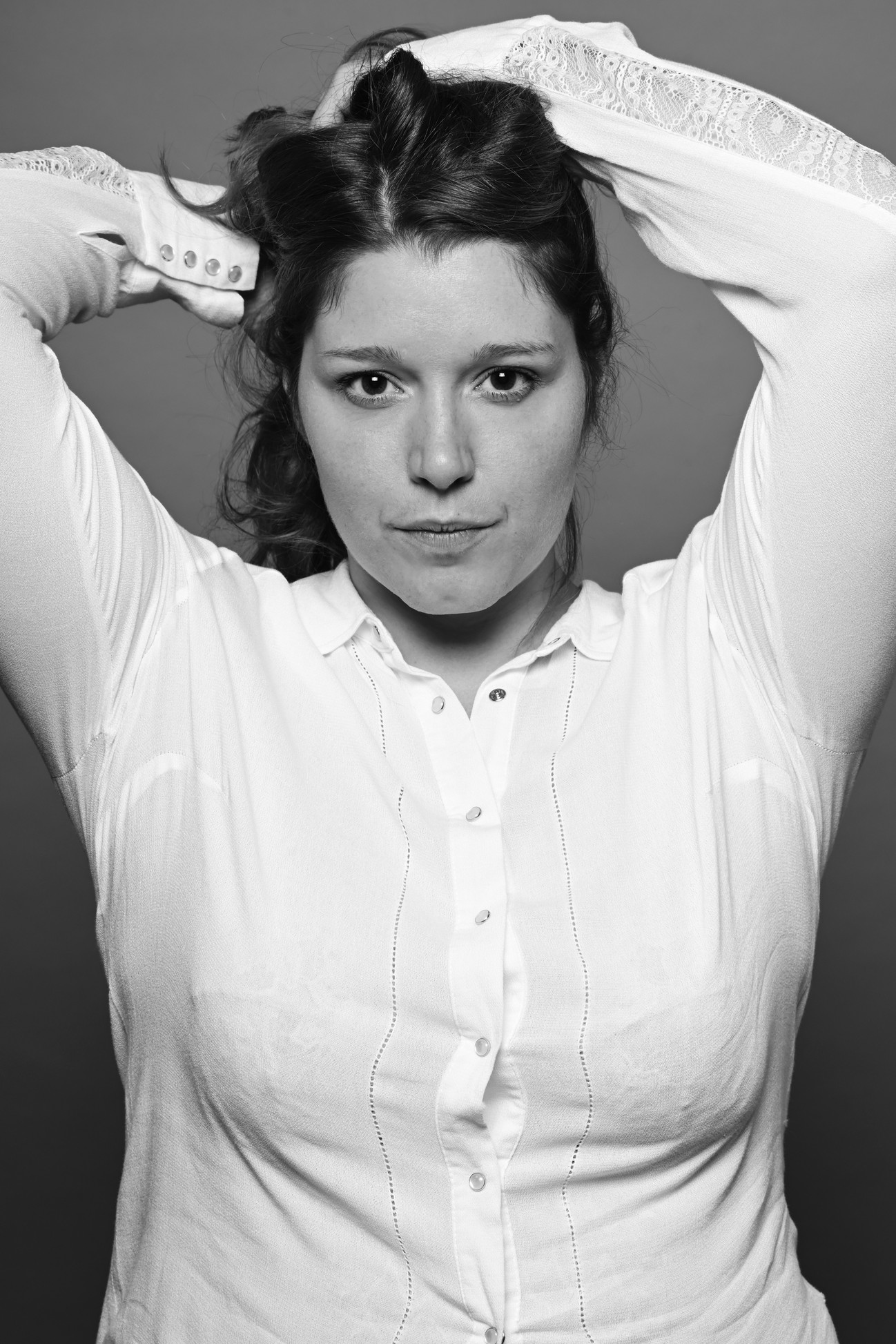 | 2019 – 2022 – Le testament de la tante caroline|
From the many fine reviews of Le Testament de la tante Caroline by Albert Roussel with Les Frivolités Parisiennes and "its irreproachable cast" (Alain Cochard for Concertclassic.com), I retain my greatest compliment "Christine superbly idiote" by Laurent Bury for Forumopera .
| 2017 -David Le Marrec / Carnet sur sol |
"Marion Gomar – a breathtaking real dramatic soprano not at all howling, of incredible eloquence. […] she clearly has the makings of the great Sieglindes, at the very least."
| September 20, 2015 – Hier au Théâtre |
"Nicole Genovese does not forget to insert original songs by using a whimsical "Finnish singer": like a spring-loaded devil, she emerges from her magic wardrobe and unbolts everything in her path.
Mezzo-soprano Marion Gomar conquers space like a triumphant Valkyrie. »
| 21 septembre 2015 – La Terrasse |
"musical interludes led by a burlesque Finnish singer with a very beautiful voice"
| September 24, 2015 – Morning radio show – France Inter (Christian Bauby) |
"Special mention to Marion Gomar, mezzo-soprano, who treats during an hour and a half ofaction as an absolutely breathtaking Finnish opera singer. »
| October 5, 2015 – magazine.info |
"the opportunity to discover a young mezzo-soprano, Marion Gomar, who marvelously combines burlesque with vocals. A real beast of the stage, this nightingale alone is worth the detour. »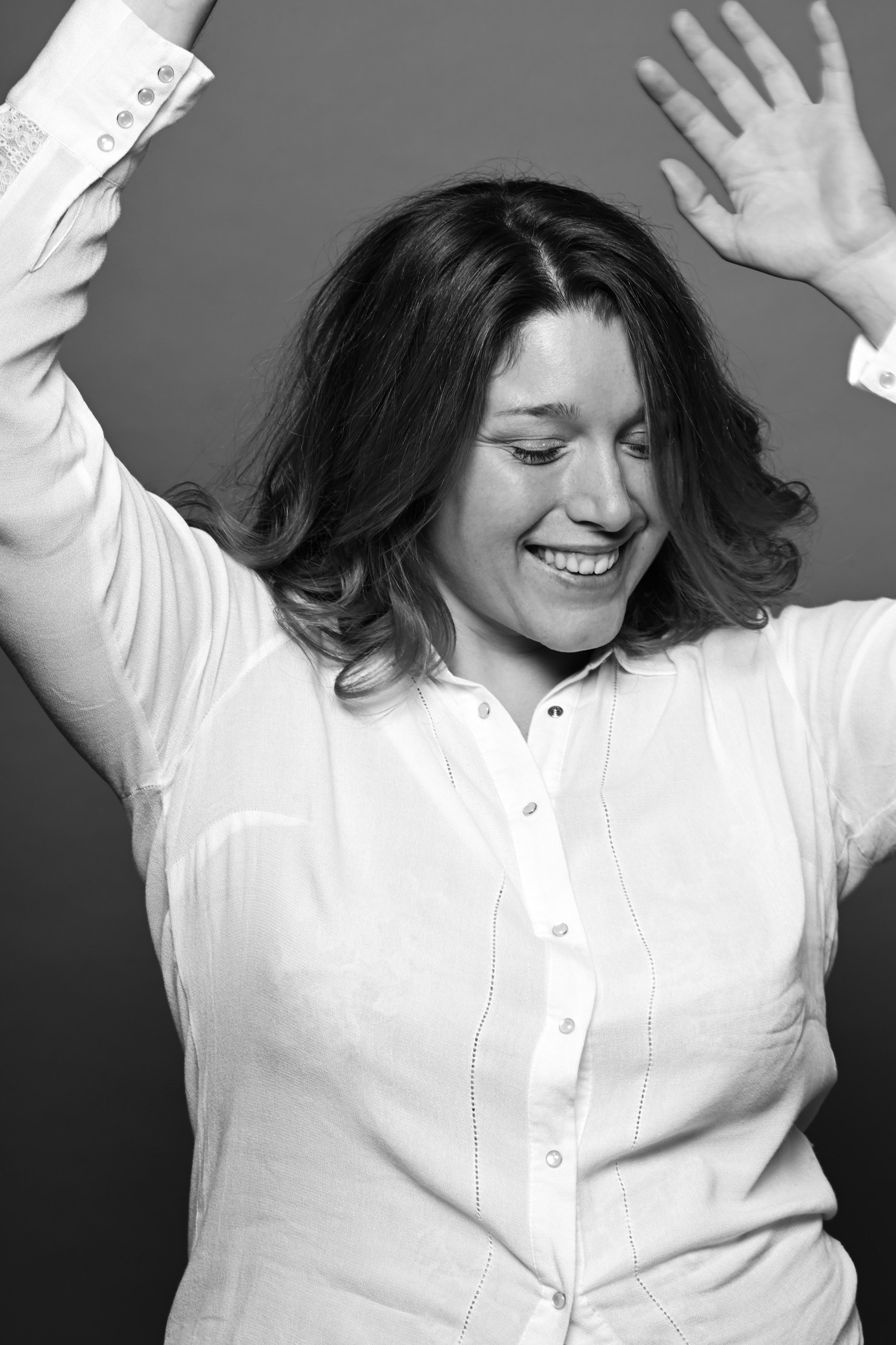 | October 12, 2015 –JSD (Patricia Da Silva Castro) |
"Marion Gomar/ Dreamed voice" – Selected extracts – Read the whole article
Opera singer: as a child, she imagined herself as an opera diva. Currently performing in a play at the Théâtre du Rond-Point, she embodies a Finnish singer with talent and mischief.
[…]
At 29, Marion is starring in "Ciel! Mon placard" at the Théâtre du Rond-Point. In this crazy vaudeville, she is the "Finnish singer" and punctuates the scenes with musical breaths. Or rather vocalizations and breath, so clear and powerful is her voice. "I am Falcon voice. To situate it, it is between the dramatic soprano and the mezzo." A tessitura linked to Wagnerian roles, in particular. That's good, she loves the German composer. In the room, she imposed a piece of rap. "My whim." As a teenager, she took hip-hop dance lessons at "Ligne 13". "I also frequented L'Écran and the TGP", before she moved with her family to downtown Saint-Denis, at the age of 14. She spent her childhood at Porte-de-la-Chapelle.
"At home, it was an international atmosphere. I was bathed in a kind of cultural intelligentsia." When she was 6 years old, her father came across an announcement from the Maîtrise de Paris for his classes with arranged music schedules (CHAM). His application is not accepted. Except that when she returned next year, thanks to a withdrawal, she was called for an audition "the next day"! Let's get going at the Gomars.
 She will present the nursery rhyme TchouTchou on the train as the good railwaymans girl that she is. His parents fear his disappointment. They do not imagine that a girl from proletarian class can integrate this environment. She is confident and comes out of the interview thumbs up: "It's in the pocket!" Ultra motivated, she seduced the director: "She is too funny."
In this school in the 8th arrondissement in Paris, she learns music four hours a day: piano, music theory, singing, choir… "A big training, and free. "I did all my schooling in the public", she claims, faithful militant family fiber. […]
In 2010, as part of Erasmus, she moved to Leipzig "the cheapest city in the former East Germany". There she meets "an extraordinary teacher" who teaches her the freedom of singing, of the stage. Get a merit scholarship, validate a master's degree in opera singing. In 2014, back home, "I missed humor and food" […]
[…] She remembers with emotion a concert given in 2007 at the "4000" district as part of "10 months of school and opera". About forty kids sang with her "Voichesapete", by Mozart. "That's why I do this job." […]